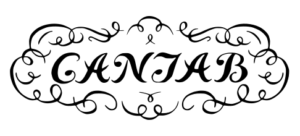 WORKING TEAMS AND GROUPS
To avoid any misunderstanding, this Bombe Rebuild is not a refurbishment exercise. There are no parties of people working on the Bombe as there are when groups are getting an existing historic machine back into life. In contrast, we are carrying out a manufacturing activity, albeit many years later from drawings that still exist. The nearest comparison to the work we are carrying out is the building of the Babbage machine at the Science Museum. However, we have drawings of a machine that actually worked at the time so in this respect, we are much better off.
Being mainly a mechanical manufacturing operation we have to use specialised manufacturing processes. The scope for hands-on activity at BP was therefore somewhat limited.
Most of the effort had taken place either at volunteer's home where they have their own facilities or at modern engineering premises. In the latter case, maximum use is being made of CAM (Computer Aided Manufacturing) techniques using input from our own CAD (Computer-Aided Design) facilities.
What was visible at Bletchley Park was the final assembly and commissioning activity. This might have appeared slow at times as sub-assembly manufacturing took place off-site but this process accelerated with time.
TEAMS
| | |
| --- | --- |
| Lady & Gentlemen Advisers | The rebuild project was very fortunate to have had the help and assistance of many gentlemen consultants and WRNS etc., the majority of whom were involved in some way with the Bombe during WW II. |
| Redrawing Exercise | This team was made up of people who either have skills in the use of AutoCAD or have gained them during their time with the project |
| Photocopying activity | Groups of retired Nortel volunteers laboriously copied around 4000 original 1940s drawings. This activity was complete by the year 2000 |
| Database Input | In order to keep tight control of the copying and redrawing exercise it has been extremely valuable to have all our records on databases. |
| Parts Collectors – BTM | A group of ex BTM/ICT/ICL field engineers made contact with their old colleagues and managed to find numerous BTM parts that we needed. Many of these engineers are members of the 'Punched Card Reunion' group who have generously contributed to our funds. |
| Parts Collectors – GPO | Retired GPO engineers and current BT employees who located the parts that we need. |
| Refurbishing | An ex BTM engineer refurbished the BTM indicator unit, which originated from a Punched Card machine. BTM Relay reworking was completed using our professional coil-winding machine. |
| General Manufacturing | This was a rather a small team to start with but expanded considerably. What has been produced has been made to a very high standard. |
| Drillers and Tappers | Not a very good description but one which has stuck. Between 15 and 20 mostly retired STC Ladies and Gentlemen worked in the basement of the Conference Centre at Nortel Networks, Harlow. Most of the attachment of parts in the Bombe is done by tapping threads into plates etc. with screws then inserted. The result being that there were hundreds of holes that needed drilling and threading. This was a labour intensive activity. |
| Cableform Manufacture | In the same area as the 'drillers and tappers' mentioned above was another small team making cableforms. This work used around 12 miles of wire to which were attached a very large number of terminations. |
| WRNS and other Ladies | We have a strong group of ladies who were involved in Bombes or other Bletchley activities during W.W.II who come to Bletchley Park at least once a year. Many of them take an individual interest in our work. They have also helped with our fund raising and at one activity seventy seven ladies made donations to our funds. This was most gratefully accepted. |
| Moral supporters | Not exactly a team but a vital part of our activity. Most are ex ICL people who do not have the skills or knowledge to help directly but nevertheless wish to see this tribute to the effort made in World War 2 properly recognised. |
| The commissioning team | This is a team of between five and seven volunteers who spent about a year making the machine work reliably. They met approximately once a week but often 'took work home' with them to sort out before the next session. Although the machine now works correctly, there are still many original W.W.II menus available to try and there is still much to learn about the many varied ways in which Bombes were used to solve more and more difficult problems as the war progressed. This team has stayed in place and also helps train others to operate and maintain the machine for hopefully a long future. |
I would like to again record my appreciation to those who assisted me with the Bombe Rebuild. It is always dangerous to publish a list of those who were involved because there is always the risk that somebody will be left out. Apologies if this is the case.
List of people who are directly contributing to the construction of our Rebuild
| | | | |
| --- | --- | --- | --- |
| David Adlington | John Barnes | David Basford | Philip Bellamy |
| Alan Bishop | John Borthwick | Ciaran Brady | Daniel Brennan |
| Peter Briggs | Steven Brooke | Andrew Carlson | Chris Carter |
| Alf Case | Andrew Castle | Tony Clark | David Collinson |
| Frank Cooper | Alan Cooper | Dick Cromwell | Richard Danby |
| Ken Darton | Matthew Dimmer | Martin Douglas | Barry Eggelton |
| Ken Ellington | Allan Ellson | John Florentin | Chris Greenhill |
| Mike Grey | Norman Hedges | Wally Herring | Mary Hillyard |
| Mike Hillyard | Les Hopkins | Poppy Hopkins | Ron Hough |
| Peter Howkins | Sadie Hughes | Mark Hyman | Tony Jessop |
| Kirk Jones | John Keen | Paul Kellar | Ivan Law |
| Simon Laurence | John Lewis | Violet Maile | David Marriage |
| Andy Masters | John McDonald | Arthur Mechen | Peter Merriman |
| Peter Milnes | Dennis Monk | Brian Mooney | Ray Morris |
| Roy Newbury | Brian Newell | Ernie Noble | Brian Palmer |
| Giles Parkes | Colin Poole | Peter Porter | Brian Prosser |
| Richard Pryer | Bernard Raftery | Mike Ray | Nicola Robinson |
| Ken Robinson | Eric Rogers | Ron Rous | John Sherlock |
| John Smith | Rod Smith | Duncan Stamp | Brian Stewart |
| Roy Targonski | Chris Tarry | Deryck Turton | Tony Walden |
| Ian Walker | David Whitehead | Alan Wray | |