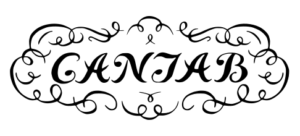 THE ROYAL 'SWITCH ON'
On Tuesday the 17th July 2008 His Royal Highness the Duke of Kent did us the great honour of officially switching on our complete and working machine.
This followed closely after a special celebration of the 50th anniversary of the British Computer Society that took place at Bletchley Park the previous Thursday.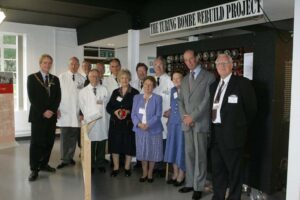 HRH Duke of Kent switches on the rebuilt Bombe Machine during his visit to Bletchley Park.
Above – Left to Right
Professor Nigel Shadbolt (Then President of the British Computer Society), In White Coats – Members of the Bombe Rebuild Team, Centre – three WRNS who operated Bombes in WWII, His Royal Highness the Duke of Kent and John Harper