GEARBOX & CLUTCH
DRIVE BRACKET (GEARBOX) CASTING
This weighs 41 lbs.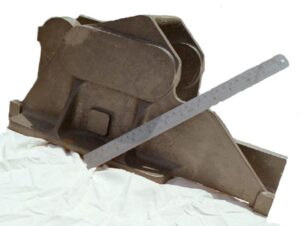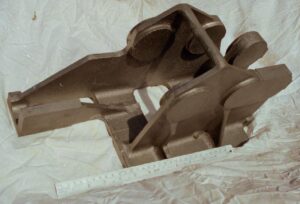 The two views above show the iron casting as collected from the foundry
To find out more about the High-Tech Pattern Manufacture – Press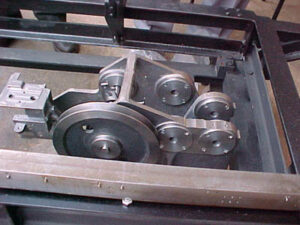 This view shows the casting fully machined and ready to take the self-aligning ball bearings. Also shown to the left is the fully machined clutch housing casting. This is not fixed and is only standing in position. In addition, a temporary shaft has been fitted with the main drive pulley and part of the clutch mechanism loosely fitted here.
MAIN DRIVE PULLEY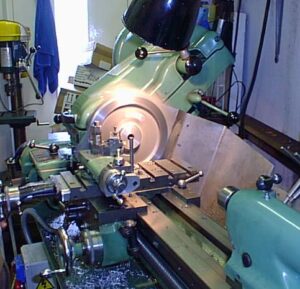 The main drive pulley which mounts on the main drive bracket (gearbox) in process of being turned – It is possible to see the very fine finish that is possible using the high grade cast iron that we have specified
To see details of Clutch here – press
Return to Rebuild Programme Index